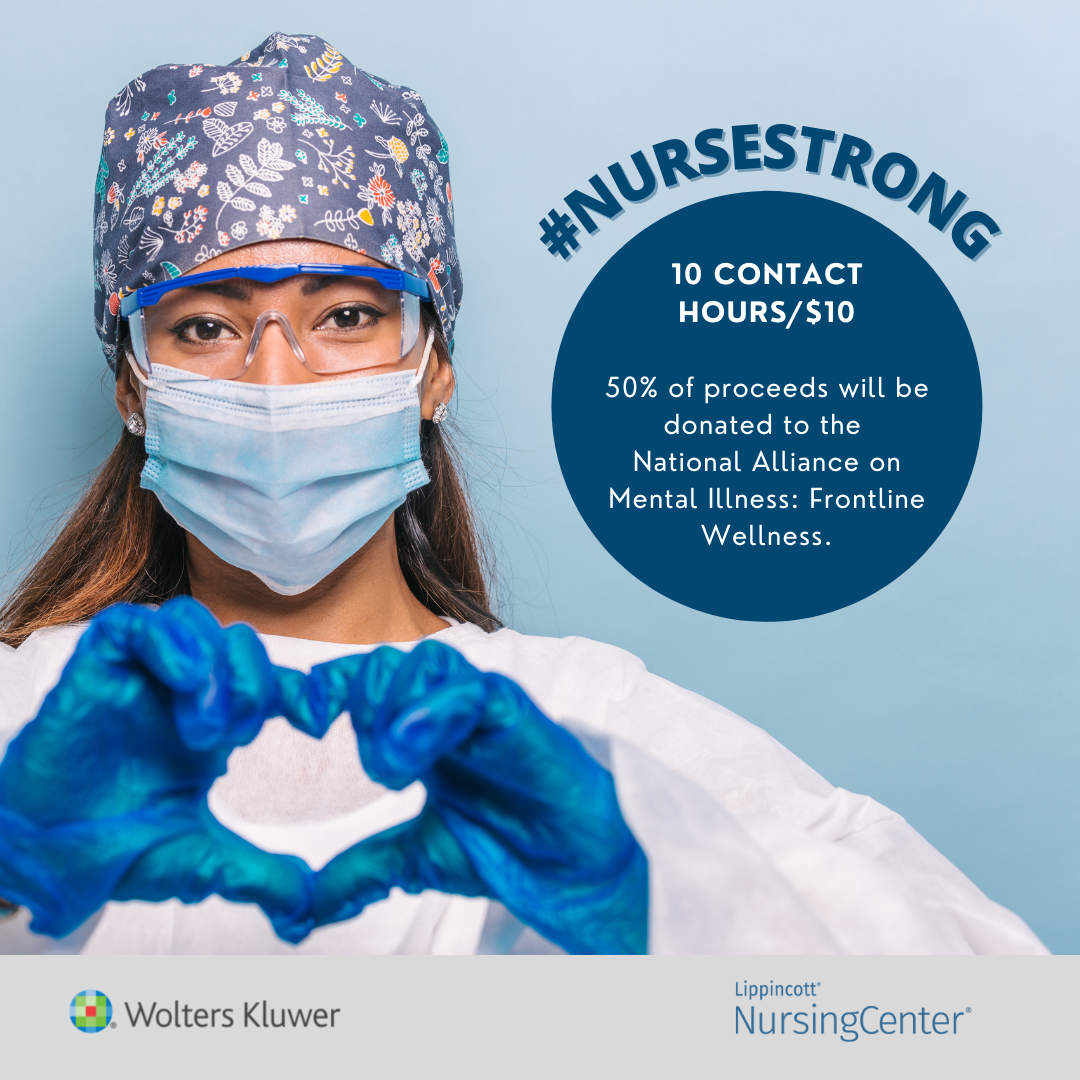 CE for Charity
In 2021, we are proud to be supporting the National Alliance on Mental Illness (NAMI) Frontline Wellness Initiative, which supports caring for health care professionals on the frontline.
This year's CE Collection, #NurseStrong 2021, includes content to help you tackle the issues your patients and you and your colleagues are currently facing.
Thank you for all you do - please be safe and stay well.
Earn 10 Contact Hours for $10

50% of all proceeds will be donated to the NAMI Frontline Wellness Initiative.
Browse Continuing Education Activities