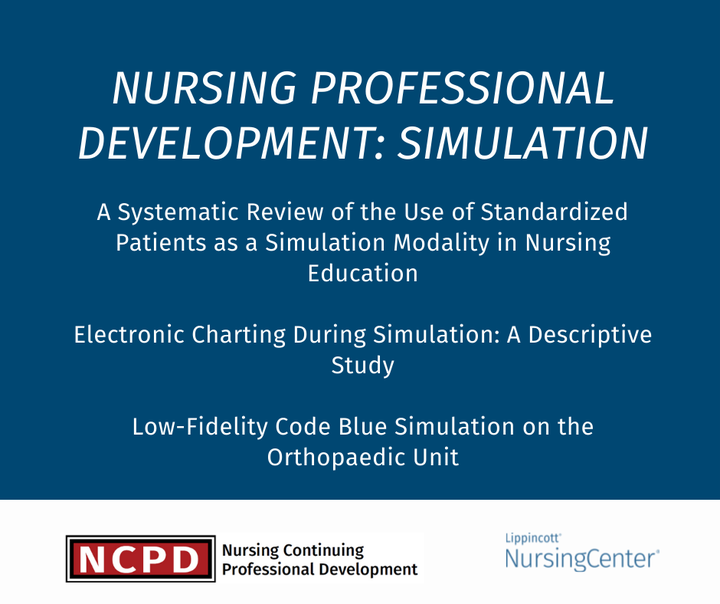 Nursing Professional Development: Simulation
Now more than ever, simulation is playing a big role in nursing education and professional development. The articles in this collection explain how simulation is being used, including use of the electronic health record within simulation experiences, and a low-fidelity code blue simulation exercise for orthopaedic nurses.
Take advantage of this special collection for Nursing Professional Development Week. Earn 4 contact hours!
Browse Continuing Education Activities