Browse Continuing Education Activities
Clinical champions for evidence-based practice are the driving force behind the implementation of innovations in health care settings. They convince others in the clinical setting to accept the new evidence. To do this, they disseminate the evidence, advocate for the use of the evidence in practice, build relationships across health care teams, navigate boundaries between different team members and professional roles, and facilitate consensus on the practicality and validity of the evidence and on how to go about changing practice in accordance with the evidence.
CEConnection on NursingCenter has been optimized for viewing on mobile devices. Earn CE on-the-go and download our free app today! You can find us in the iTunes App store and Google Play.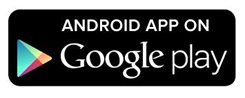 CEConnection Training Guide
Use this presentation to discover all of the nursing resources CEConnection has to offer and how to use them.