Browse Continuing Education Activities
It is critical that as a nurse, you use evidence-based protocols to provide safe patient care and minimize or avoid the occurrence of never events, or medical errors that should never occur. We've created the Never Events Collections to help you understand best practices to maximize patient safety and help you meet your continuing education needs.
There are 10 Never Events Collections to choose from. See them all here...
CEConnection on NursingCenter has been optimized for viewing on mobile devices. Earn CE on-the-go and download our free app today! You can find us in the iTunes App store and Google Play.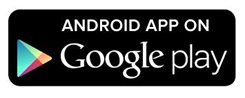 CEConnection Training Guide
Use this presentation to discover all of the nursing resources CEConnection has to offer and how to use them.