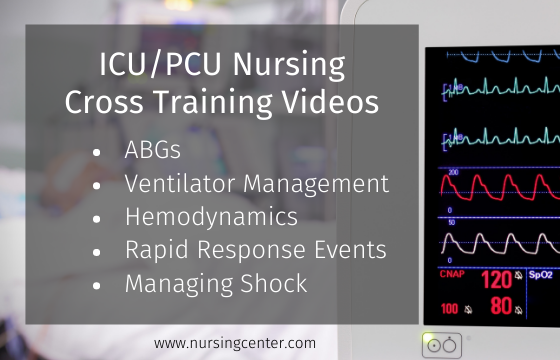 Cross Training for Critical Care & Progressive Care Nursing
*Purchase the complete series and earn 6 contact hours for just $39.95!
If you were recently "rapidly onboarded" and have switched gears to care for the sickest patients, we've created this cross-training collection to help you recognize and manage different conditions, optimize patient care and understand technologies as you are asked to take on new responsibilities. Use these resources to learn, save time, and improve patient safety and outcomes.
Browse Continuing Education Activities