Browse Continuing Education Activities
Earn 10.1 contact hours for just $24.99!
In the U.S., the high prevalence of overweight and obesity has led to increased attention on the importance of nutrition. Brush up on foods and nutrients found in the traditional Mediterranean diet; safety concerns of energy drinks; nutrition myths and scientific evidence regarding dairy products; and the importance of individualizing calorie balance.
CEConnection on NursingCenter has been optimized for viewing on mobile devices. Earn CE on-the-go and download our free app today! You can find us in the iTunes App store and Google Play.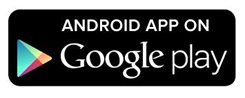 CEConnection Training Guide
Use this presentation to discover all of the nursing resources CEConnection has to offer and how to use them.