Collection Faith Community Nursing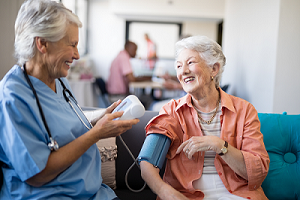 Faith community nurses (FCN) play a vital role in providing services and education in the community setting. Use the articles in this collection to learn more about this nursing specialty.
CONTACT HOURS: 8.0
PRICE: $35.95
---
PLEASE NOTE:
You can click on any of the CE activities below for individual purchase. To take advantage of the special collection price, please be sure to click on the "+Cart" button. If you are not logged in, you will be directed to a login page before you can add the collection to your cart.
$35.95
+ Cart
Credits:

ANCC 2.5 CH
DC - BON 2.5 CH
FL - BON 2.5 CH

Test Code: CNJ0415A

Published: Apr/Jun 2015

Expires: 6/4/2021

Details

Credits:

ANCC 2.5 CH
DC - BON 2.5 CH
FL - BON 2.5 CH

Test Code: CNJ0115B

Published: Jan/Mar 2015

Expires: 3/5/2021

Details

Credits:

ANCC 3.0 CH
DC - BON 3.0 CH
FL - BON 3.0 CH

Test Code: CNJ0711

Published: July/September 2011

Expires: 9/3/2021

Details

Required Passing Score: 16/23 (69%)

Specialties: Critical Care

,

Dialysis

,

Education

,

Gerontology

,

Holistic

,

Home Health

,

Hospice and Palliative Care

,

Management

,

Medical-Surgical

,

Oncology

,

Orthopaedics

,

Women's Health

Media: