Lippincott Professional Development is the proud recipient of the American Nurses Credentialing Center's (ANCC) 2017 Accreditation Premier Program Award.
The award recognizes accredited organizations that excel in providing high quality continuing nursing education activities and are exemplars in innovation, leadership, and best practice models for continuing nursing education (CNE). Learn More...
Basic assessment skills are part of our early learning as nurses. As we become more experienced, we fine tune these skills and tailor our approach based on our specialty area and setting. Let's take some time to brush up those basic skills and remember why we should always remember the fundamentals.

Special pricing for the month of December! Earn over 11 contact hours for only $11!
CEConnection Training Guide
Use this presentation to discover all of the nursing resources CEConnection has to offer and how to use them.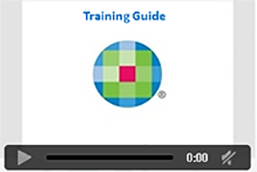 Browse Continuing Education Activities