Collection Heart Health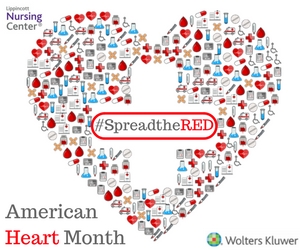 Take advantage of this new, money-saving collection for American Heart Month. Improve your assessment skills, brush up on your knowledge of atrial fibrillation and myocardial infarction, and review recommendations for nutrition and supplement use. As nurses, it's important for us to #SpreadtheRED this month, for our patients and ourselves!
---
In honor of American Heart Month, we are offering this CE collection at a special rate. Earn 10 contact hours for only $10.00! Hurry! This deal is only good for the month of February!
---
CONTACT HOURS: 10.0
PRICE: $10.00


---
PLEASE NOTE:
You can click on any of the CE activities below for individual purchase. To take advantage of the special collection price, please be sure to click on the "+Cart" button. If you are not logged in, you will be directed to a login page before you can add the collection to your cart.
$10.00
+ Cart